Stephan

Kiermaier

,

M. Sc.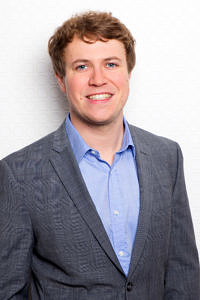 Organization:

Department of Chemical and Biological Engineering

Working group:

Chair of Chemical Engineering I (Reaction Engineering)

Phone number:

+49 9131 85-25486

Fax number:

+49 9131 85-27421

Email:

stephan.kiermaier@fau.de

Website:

https://www.crt.tf.fau.de/
Address:


Egerlandstraße 3

91058 Erlangen

Room T00.107
Lebenslauf
Stephan Kiermaier studierte Chemie- und Bioingenieurwesen an der Friedrich-Alexander Universität Erlangen-Nürnberg. Sein Studium schloss er im Dezember 2017 mit seiner Masterarbeit zum Thema "Use of deuterated diphenylmethane for the investigation of the transfer hydrogenation mechanism with Liquid Organic Hydrogen Carriers" ab. Seit März 2018 ist er als wissenschaftlicher Mitarbeiter am Lehrstuhl für Chemische Reaktionstechnik in der Arbeitsgruppe "Komplexe Katalysatorsysteme und kontinuierliche Verfahren" tätig. Im Rahmen seiner Promotion beschäftigt er sich mit der Transferhydrierung unterschiedlicher Strukturmotive.