Stefan

Dürr

,

M. Sc.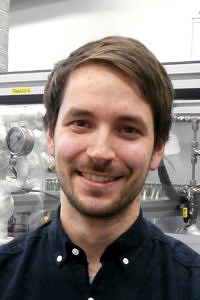 Organization:

Department of Chemical and Biological Engineering

Working group:

Chair of Chemical Engineering I (Reaction Engineering)

Phone number:

+49 911 56 854 9153

Fax number:

+49 911 56 854 9121

Email:

stefan.duerr@fau.de
Address:


Fürhter Str. 250 (Gebäude 16)

90429 Nürnberg

Room 16.4.21
Lebenslauf
Stefan Dürr studierte Chemie- und Bioingenieurwesen an der Friedrich-Alexander-Universität Erlangen-Nürnberg und der École Polytechnique Montréal. Im August 2015 schloss er sein Studium mit seiner Masterarbeit zum Thema "Untersuchung der Hydrierung von Dibenzyltoluol mit Wasserstoff/Methan-Gasgemischen" ab. Seit November 2015 ist er als wissenschaftlicher Mitarbeiter am Lehrstuhl für Chemische Reaktionstechnik tätig. Im Rahmen seiner Promotion beschäftigt er sich mit Fragestellungen zur Effizienzsteigerung von LOHC-Systemen für die dezentrale Energieversorgung.