Sebastian

Trunk

,

M. Sc.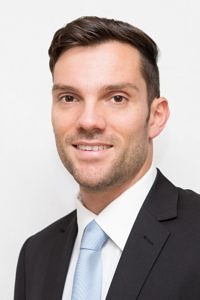 Organization:

Department of Chemical and Biological Engineering

Working group:

Chair of Chemical Engineering I (Reaction Engineering)

Phone number:

+49 911 6507865107

Fax number:

+49 911 6507865015

Email:

sebastian.trunk@fau.de
Address:


Dr.-Mack-Str. 81

90762 Fürth

Room 1-007 (Technikum 2)
Lebenslauf
Sebastian Trunk absolvierte zwischen 2008 und 2012 das Bachelorstudium Chemie- und Bioingenieurwesen an der FAU Erlangen-Nürnberg. Während seines anschließenden Masterstudiums war er 6 Monate bei der Lonza AG in Visp (CH) als Praktikant tätig. 2014 schloss er sein Studium mit der Masterarbeit zum Thema "Experimentelle Untersuchung von Strömungszuständen in hochbeladenen Riser-Reaktoren" am Lehrstuhl für Grenzflächenverfahrenstechnik (LFG Erlangen) ab. Seit März 2015 arbeitet er als wissenschaftlicher Mitarbeiter am Lehrstuhl für Chemische Reaktionstechnik in der Arbeitsgruppe katalytische Reaktoren und Prozesstechnik. Sein Hauptarbeitsgebiet ist die numerische Untersuchung des Strömungsfeldes in additiv gefertigten Katalysatorträgerstrukturen mittels CFD.