Patrick

Wolf

,

M. Sc.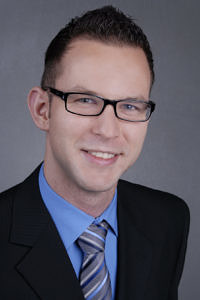 Organization:

Department of Chemical and Biological Engineering

Working group:

Chair of Chemical Engineering I (Reaction Engineering)

Phone number:

+49 9131 85-27449

Fax number:

+49 9131 85-27421

Email:

patrick.wolf@fau.de

Website:

http://www.crt.cbi.uni-erlangen.de/
Address:


Egerlandstraße 3

91058 Erlangen

Room T2.63
Lebenslauf
Patrick Wolf studierte ab Oktober 2009 Chemie- und Bioingenieurwesen an der Friedrich-Alexander-Universität Erlangen-Nürnberg. Nach einem sechsmonatigen Auslandspraktikum in den USA schloss er sein Studium im Januar 2015 mit einer Masterarbeit zum Thema "Inbetriebnahme einer Anlage zur Charakterisierung unterschiedlicher LOHC-Systeme in einem kontinuierlich geführten Direkt-Brennstoffzellensystem" (CRT) ab. Seit Oktober 2015 ist er als wissenschaftlicher Mitarbeiter am Lehrstuhl für Chemische Reaktionstechnik tätig und beschäftigt sich während seiner Promotion mit der Entwicklung neuer Reaktorkonzepte zur Verbesserung der SILP-katalysierten Wasser-Gas-Shift-Reaktion.