Moritz

Wolf

,

Ph.D.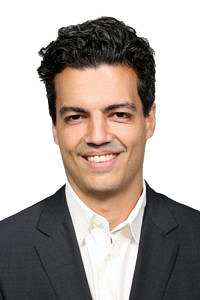 Organization:

Department of Chemical and Biological Engineering

Working group:

Chair of Chemical Engineering I (Reaction Engineering)

Phone number:

+49 9131 85-67414

Fax number:

+49 9131 85-27421

Email:

mor.wolf@fau.de

Website:

https://www.crt.tf.fau.de/
Address:


Egerlandstraße 3

91058 Erlangen

Room 00.018 (Neubau)
Lebenslauf
Moritz Wolf beendete sein Studium in Chemieingenieurwesen am Karlsruher Institut für Technologie im Juli 2013 mit der Diplomarbeit zum Thema "Speicherung erneuerbarer Elektrizität in Biokraftstoffen – Modellierung eines dynamisch betriebenen Fischer-Tropsch-Suspensionsreaktors". Im Februar 2014 begann er seine Promotion unter Prof. Michael Claeys am Catalysis Institute der University of Cape Town in Südafrika als Doktorand des virtuellen Centre of Excellence in Catalysis c*change. Seine Dissertation mit dem Titel "Phase transformations in supported cobalt Fischer-Tropsch model catalysts captured in situ" reichte er im Februar 2018 erfolgreich ein und wurde anschließend als Post-Doctoral Research Fellow bis Juni 2018 angestellt. Seit September 2018 ist er als wissenschaftlicher Mitarbeiter am Lehrstuhl für Chemische Reaktionstechnik tätig und untersucht als Post-Doc die Aktivität und Deaktivierung von SCALMS (Supported Catalytically Active Liquid Metal Solutions) Katalysatoren in der Dehydrierung gesättigter Kohlenwasserstoffe (European Research Council Projekt 786475: Engineering of Supported Catalytically Active Liquid Metal Solutions).