Moritz

Langer

,

M. Sc.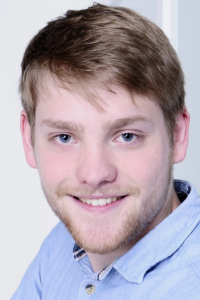 Organization:

Department of Chemical and Biological Engineering

Working group:

Chair of Chemical Engineering I (Reaction Engineering)

Phone number:

+49 9131 85-70425

Fax number:

+49 9131 85-27421

Email:

moritz.langer@fau.de

Website:

https://www.crt.tf.fau.de/
Address:


Cauerstr. 3

91058 Erlangen

Room 2.158
Lebenslauf
Moritz Langer studierte ab Oktober 2011 Chemie- und Bioingenieurwesen an der Friedrich-Alexander-Universität Erlangen-Nürnberg. Während seines Masterstudiums verbrachte er ein Semester am Technion – Israel Institute of Technology. Im April 2018 schloss er sein Studium mit der Masterarbeit zum Thema "Untersuchung der CO2-Methanisierung in einem dynamisch betriebenen Festbettreaktor" ab. Seit August 2018 ist er als wissenschaftlicher Mitarbeiter am Lehrstuhl für Chemische Reaktionstechnik in der Arbeitsgruppe katalytische Reaktoren und Prozesstechnik tätig.