Konrad

Fischer

,

M. Sc.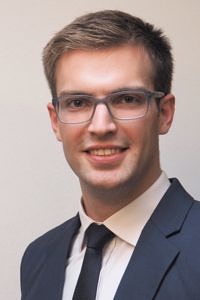 Organization:

Department of Chemical and Biological Engineering

Working group:

Chair of Chemical Engineering I (Reaction Engineering)

Phone number:

+49 9131 85-70426

Fax number:

+49 9131 85-27421

Email:

konrad.l.fischer@fau.de

Website:

http://www.crt.cbi.uni-erlangen.de/
Address:


Cauerstr. 3

91058 Erlangen

Room 2.158
Lebenslauf
Konrad Fischer absolvierte zwischen 2010 und 2014 das Bachelorstudium Maschinenbau an der RWTH Aachen mit einem viermonatigen Praktikum bei der BASF in Ludwigshafen. Während seines Masterstudiums in Verfahrenstechnik verbrachter er ein Semester an der Osaka Universtiy in Japan. 2016 beendete er sein Studium in Aachen mit einer Masterarbeit zum Thema "Modellgestützte experimentelle Analyse einer enzymatisch katalysierten Kreuzcarboligation". Seit September 2016 ist er als wissenschaftlicher Mitarbeiter am Lehrstuhl für Chemische Reaktionstechnik in der Arbeitsgruppe katalytische Reaktoren und Prozesstechnik tätig.