Hendrik

Held

,

M. Sc.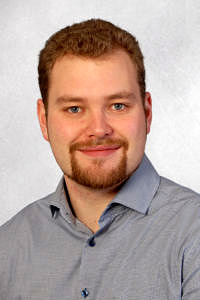 Organization:

Department of Chemical and Biological Engineering

Working group:

Chair of Chemical Engineering I (Reaction Engineering)

Phone number:

+49 911 65078 65111

Fax number:

+49 911 65078 65051

Email:

hendrik.held@fau.de

Website:

https://www.crt.tf.fau.de/
Address:


Dr.-Mack-Str. 81

90762 Fürth

Room 1.008 (Technikum 2)
Lebenslauf
Hendrik Held absolvierte zwischen 2012 und 2015 das Bachelorstudium Chemieingenieurswesen an der FH Münster mit einem 3 monatigen Praktikum gefolgt von einer Bachelorarbeit in Kooperation mit Evonik Industries in Marl. 2018 beendete er sein Studium an der FH Münster mit einer Masterarbeit zum Thema "Kinetische und Hydrodynamische Optimierung bei der Hydrierung aromatischer Karbonsäureester", ebenfalls in Industriekooperation mit Evonik Industries. Seit Februar 2018 ist er als wissenschaftlicher Mitarbeiter am Lehrstuhl für Chemische Reaktionstechnik in der Arbeitsgruppe katalytische Reaktoren und Prozesstechnik tätig.