Florian

Fabisch

,

M. Sc.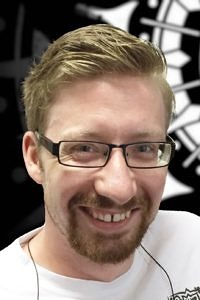 Organization:

Department of Chemical and Biological Engineering

Working group:

Chair of Chemical Engineering I (Reaction Engineering)

Phone number:

+49 9131 85-27426

Fax number:

+49 9131 85-27421

Email:

florian.fabisch@fau.de

Website:

http://www.crt.cbi.uni-erlangen.de/
Address:


Egerlandstraße 3

91058 Erlangen

Room T1.86
Lebenslauf
Florian Fabisch studierte ab Oktober 2007 Chemie- und Bioingenieurwesen an der Friedrich-Alexander-Universität Erlangen-Nürnberg. Sein Studium schloss er im August 2013 mit seiner Masterarbeit zum Thema "Inbetriebnahme einer Testanlage für die Gastrennung mit anorganischen Membranen" ab. Seit November 2013 arbeitet er als wissenschaftlicher Mitarbeiter am Lehrstuhl für Chemische Reaktionstechnik und beschäftigt sich mit der Herstellung und Charakterisierung von hierarchischen Materialien zur adsorptiven Abtrennung von Wasserstoff aus Gasgemischen.