Dorothea

Voß

,

M. Sc.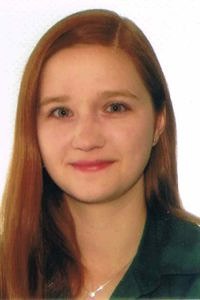 Organization:

Department of Chemical and Biological Engineering

Working group:

Chair of Chemical Engineering I (Reaction Engineering)

Phone number:

+49 9131 85-25486

Fax number:

+49 9131 85-27421

Email:

dorothea.voss@fau.de

Website:

http://www.crt.cbi.uni-erlangen.de/
Address:


Egerlandstraße 3

91058 Erlangen

Room T00.107
Lebenslauf
Dorothea Voß studierte ab Oktober 2009 Chemieingenieurwesen an der Technischen Universität Dortmund. Ihr Studium schloss sie im April 2015 mit der Masterarbeit zum Thema "Konzeptionelle Untersuchungen zum Einsatz der organophilen Nanofiltration für die Abtrennung homogener Übergangsmetallkatalysatoren" ab. Seit Februar 2016 arbeitet sie als wissenschaftliche Mitarbeiterin am Lehrstuhl für Chemische Reaktionstechnik und beschäftigt sich während ihrer Promotion mit der oxidativen Umsetzung von Biomasse zu Ameisensäure im OxFA-Prozess.