Christopher-Keith

Beier

,

M. Sc.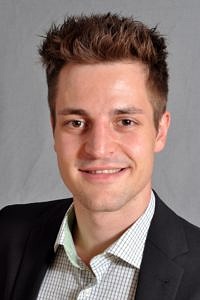 Organization:

Department of Chemical and Biological Engineering

Working group:

Chair of Chemical Engineering I (Reaction Engineering)

Phone number:

+49 911 568549277

Email:

christopher.beier@fau.de
Address:


Fürther Str. 250

90429 Nürnberg

Room 16.4.21
Lebenslauf
Christopher-Keith Beier beendete sein Studium in Chemie- und Bioingenieurwesen an der Friedrich-Alexander-Universität Erlangen-Nürnberg im Dezember 2016 mit der Masterarbeit zum Thema "Modellierung der schwefelinduzierten Katalysatordeaktivierung bei der Methanisierung". Seit Januar 2018 ist er als wissenschaftlicher Mitarbeiter am Lehrstuhl für Chemische Reaktionstechnik tätig und beschäftigt sich während seiner Promotion mit der Simulation von LOHC-Apparaten.