Christina

Heßelmann

,

M. Sc.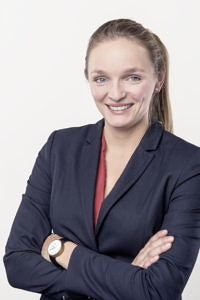 Organization:

Department of Chemical and Biological Engineering

Working group:

Chair of Chemical Engineering I (Reaction Engineering)

Phone number:

+49 9131 85-67416

Fax number:

+49 9131 85-27421

Email:

christina.hesselmann@fau.de

Website:

http://www.crt.cbi.uni-erlangen.de/
Address:


Egerlandstraße 3

91058 Erlangen

Room 00.018 (Neubau)
Lebenslauf
Christina Heßelmann studierte ab Oktober 2009 Chemie-und Bioingenieurwesen an der Friedrich-Alexander Universität in Erlangen Nürnberg. Ihr Studium schloss Sie im April 2016 mit ihrer Masterarbeit zum Thema "Optimale Reaktionsführung heterogen katalysierter Reaktionen unter Berücksichtigung intrapartikulärer Diffusionseinflüsse auf Basis des Thiele-Moduls" ab. Seit April 2016 arbeitet Sie als wissenschaftliche Mitarbeiterin am Lehrstuhl für chemische Reaktionstechnik.